"Yoga is a light, which once lit will never dim. The better your practice, the brighter your flame." — - B.K.S. Iyengar
Introduction:
Hey there, fellow relaxation seekers! Life can get pretty stressful, right? But guess what? We've got a secret weapon to help you chill out and recharge – it's called restorative yoga! Forget about the hustle and bustle of daily life and dive into the world of super relaxing yoga that's all about giving your body and mind a mega-hug. Get ready to discover why restorative yoga is like a magical escape for your soul!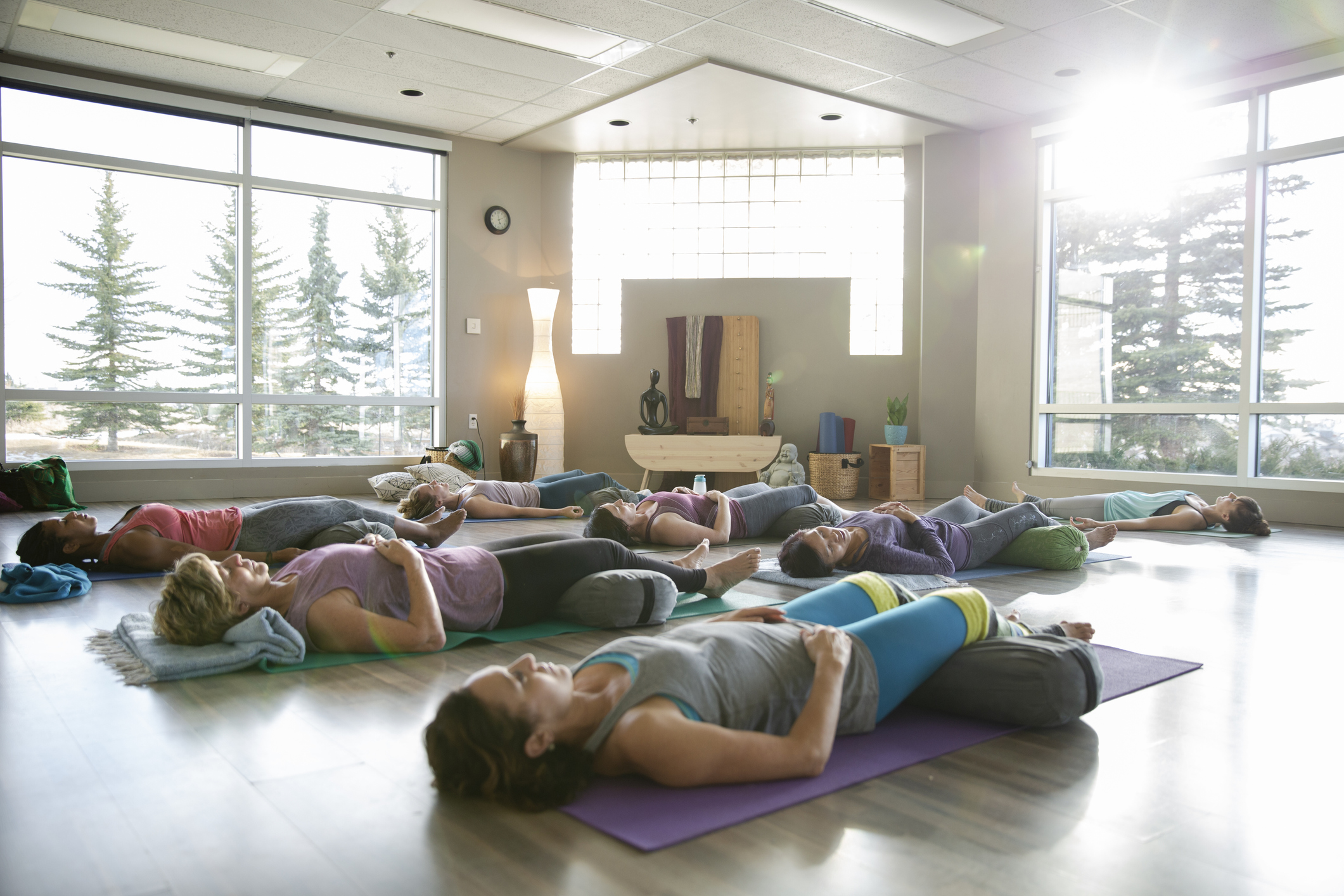 Here are 5 Benefits of Restorative Yoga 👊
1. Say Goodbye to Stress and Hello to Relaxation
Picture this: You're in a cozy yoga pose, taking deep breaths, and all the stress in your body just melts away like ice cream on a hot day. That's what restorative yoga does – it helps your body and brain relax in a big way. It's like pressing the "chill" button and saying, "Later, stress!"
2. Zzz Your Way to Dreamland with Better Sleep
Who doesn't love a good night's sleep? Restorative yoga is like a lullaby for your body. Those gentle poses and calm breathing tricks help you sleep like a snoozing baby. So, if you're tired of tossing and turning, give restorative yoga a try in the evening, and you'll be catching Zzz's like a pro.
3. Flexibility? Check! Mobility? Double Check!
You know what's cool about restorative yoga? You don't need to be a super-bendy pretzel to enjoy it. The simple stretches and poses help you become more flexible and move around easier. It's like giving your body a little stretchy boost – trust us, you'll feel like a yoga superstar!
4. Mind-Body Teamwork
Imagine your mind and body having a cozy chat. That's what happens in restorative yoga. You learn to listen to your body's messages and treat it with kindness. It's like giving your mind and body a high-five and saying, "We're in this together!"
5. Healing Vibes for Your Superhero Self
Got a little ache or pain? Restorative yoga to the rescue! It's like a superhero for healing. The gentle poses help your body recover and feel better. So, if you're dealing with a sore muscle or just need a wellness boost, restorative yoga has your back (and your legs, and your arms... you get the idea!).
The Only Way to Find Out How Restorative Yoga Can Help You??
Register for a Class!